The information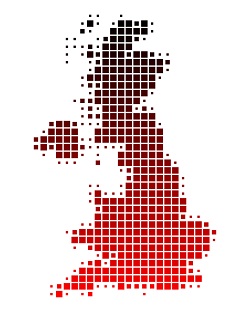 Our service is straightforward.
We provide you with local customer sales leads; monthly-updated addresses of people who have recently moved house within your chosen postcode districts.
Our unique local customer Sales Leads service covers the whole of England and Wales. And as they are updated each month, you get brand new sales leads every time. Hassle Free. That's a list of potential new customers sent directly to your business, month after month.
You will be assured that your sales leads come directly from official data produced by the Land Registry for England and Wales, and is released by them a few weeks after the end of the month in question.
Our latest available data therefore is for August 2015. September's will be available towards the end of October, and is sent to our customers within one working day of it being processed by us.
Area-specific to match your local customer needs
We produce address information for each of the 105 Post Code areas in England and Wales (e.g. BRIGHTON – 'BN' postcodes). These are then further subdivided into over 2,200 Post Code districts (e.g. BN11, BN44). That means for you we can provide local Customer Sales Leads with pinpoint precision, relevant to the specific area(s) in which your business operates.
Click this link to find out more about what address information you will receive, or read on for a detailed explanation of how we can serve your local data needs…
Our simple one-time process to start receiving your leads:
Identify which postal town(s) your business operates within
Choose the main postcode districts serviced by your business
Identify any applicable adjacent districts
Complete the online application form with those districts
Get your leads!
And remember, you only have to do that once to get your tailored list of addresses now and every month thereafter. And we're here to help you all the way.
Read on for a detailed explanation…
Each month, for each Post Code Area in England & Wales we produce a list of all addresses of home movers in that area.
Say you were interested in potential customers around the Worthing area of West Sussex. This is mainly covered by the BN14 Post Code district, so you would be looking for addresses in the BN Post Code area, e.g.
Data for August 2015

BN 1471 Brighton info
So, the number of addresses in the BN postcode area is 1471 for August 2015. Our monthly data pages (accessible here) show summary information broken down by Post Code districts within that Area. That allows you to immediately see the number of leads you will be buying. And this is comprised (in part) of the addresses in the following post code districts:
BN (Brighton) Data for August 2015  (sample – not a complete list)
| | | |
| --- | --- | --- |
| BN11 | 59 | WORTHING |
| BN12 | 54 | WORTHING |
| BN13 | 42 | WORTHING |
| BN14 | 72 | WORTHING |
| BN15 | 35 | LANCING |
| … | | |
| BN44 | 14 | STEYNING |
So you can target your marketing to specific localities, we provide our quality information right down to those postal districts. That means that you select and pay for only the districts you are interested in. That makes it not only very flexible, but also best value for your marketing budget.
Therefore, for Worthing, you would be interested in those addresses within the BN11, BN12, BN13 & BN14 districts, and possibly in the nearby districts of BN15 & BN44.
You simply pick and choose the districts you want. But remember, you are not limited to just one town! Districts from several towns (or even ALL districts from your selected towns) can all be combined and purchased as part of your payment plan should you wish. Some of our customers even cover several towns spread over a few counties.
Next Steps
We hope the above examples help. The fact that we can provide down to specific districts helps anyone operating within that locality to understand the likely number of potential new quality customers leads they could expect to receive each month. Of course, the numbers of leads will differ from month to month, and postcode to postcode, but the above information illustrates the point.